SERVICE
Survey of real estate properties
We make surveys of land and properties with administrative agencies as well as adjoining land surveys.
Real estate assessment
We evaluate the current and future prices of properties by comparing with the market value, market forecast and the sales comparison approach.
Real estate purchase support
We support you for an appropriate purchase of real estate in Cambodia with everything including actual transaction, confirming rights, price negotiations, conclusion of a contract and methods of payment, which are all different from the Japanese ways.
Real estate development and selling
We offer a one-stop service for purchasing land, planning a development project on the land, management, construction, budget management of each project and sales operation, lumped all together as a package deal.
Project planning and constructing of properties
We offer not only planning of buildings that meet your needs but also planning and constructing buildings that meet the needs in Cambodia with our one-stop service.
Real estate investment support
The key to success on the real estate investment in Cambodia is the right purchasing. If you do a right purchase first, there'll be very little chance of failure. We support your asset buildup with our experience of purchasing real estate of many years and with consideration of the increase of the land prices of each area.
Joint development project
It needs capital and time to start up business overseas from scratch. There are also many risks of doing business overseas in a completely different way from it in Japan. For those who are worried of these matters, we propose joint development projects with our know-how and experiences of many years.
Real estate consulting
We support you for not only real estate related business but also advancing in Cambodia, start-up of business, tax practice, legal advice, business practice and every aspect of your business with professionals of each field and the experience and connections we developed in Cambodia for many years
The three appeals of Cambodia
We do business in this amazing country "Cambodia".
There are more than these, but we feature three great appeals of Cambodia.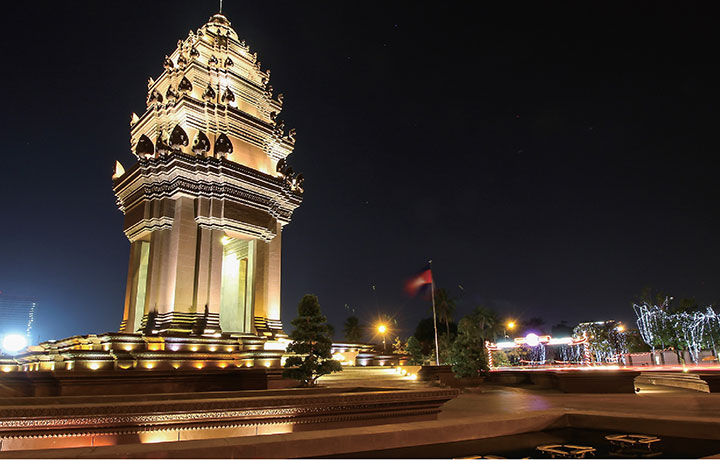 Phnom Penh
Phnom Penh is the center of the administration, culture and economics in Cambodia. This city still remains the town scape which once was called "Paris of the Orient" in the French colonial period. In these few years, it has been showing a great development like Japan's period of rapid growth after WW2.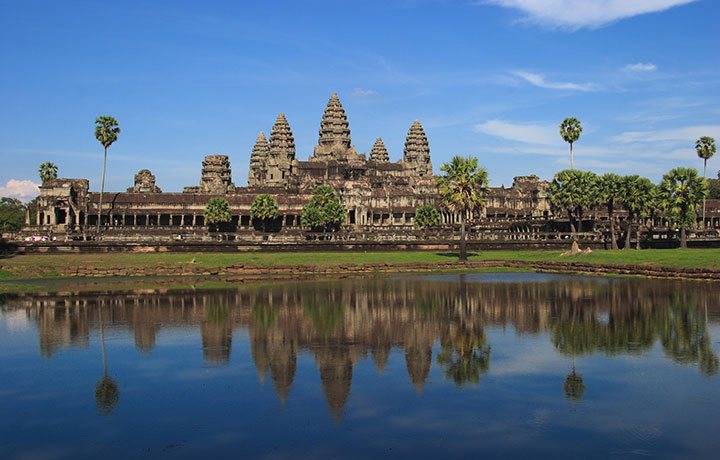 SIEM REAP
Siem Reap is located about 300km northwest from Phnom Penh. It is a city of sightseeing with Angkor Wat ruins and Rouluos ruins. It's like Kyoto or Nara in Japan, which a lot of foreigners visit. The Tonle Sap lake which is located in the south of the city center is known as the biggest lake in Southeast Asia, and there are many houses of fishermen on the water on the lakeside.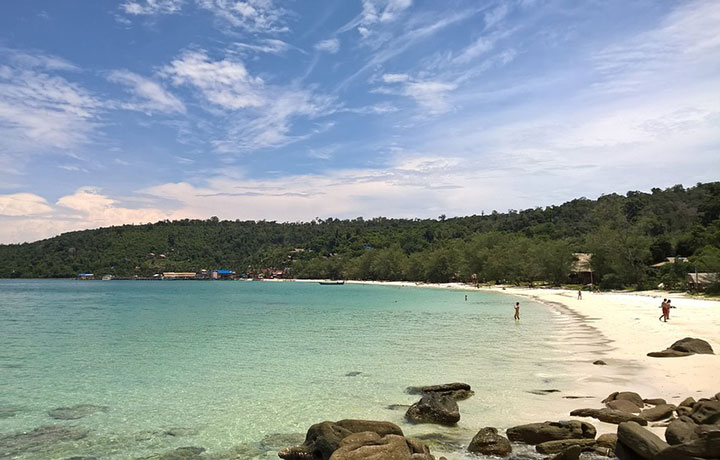 Sihanoukville
Sihanoukville is a harbor city facing Thailand Bay. It has been attracting attention in recent years as a resort city. There is a beach resort which futures the sea of emerald green, and there are resort hotels along the beach, and the island with primitive tropical forest off the south and west coast. It's a city which will be having more attention in the future.